Essex born Londoner and artist.
My work is inspired by a number of different factors: found pieces from magazines & cuttings, graffiti, pop art, bold colours, plays on words, and a haphazard style.
For exhibitions, purchases and queries, please contact adamjacobs3097@gmail.com. Offers welcome.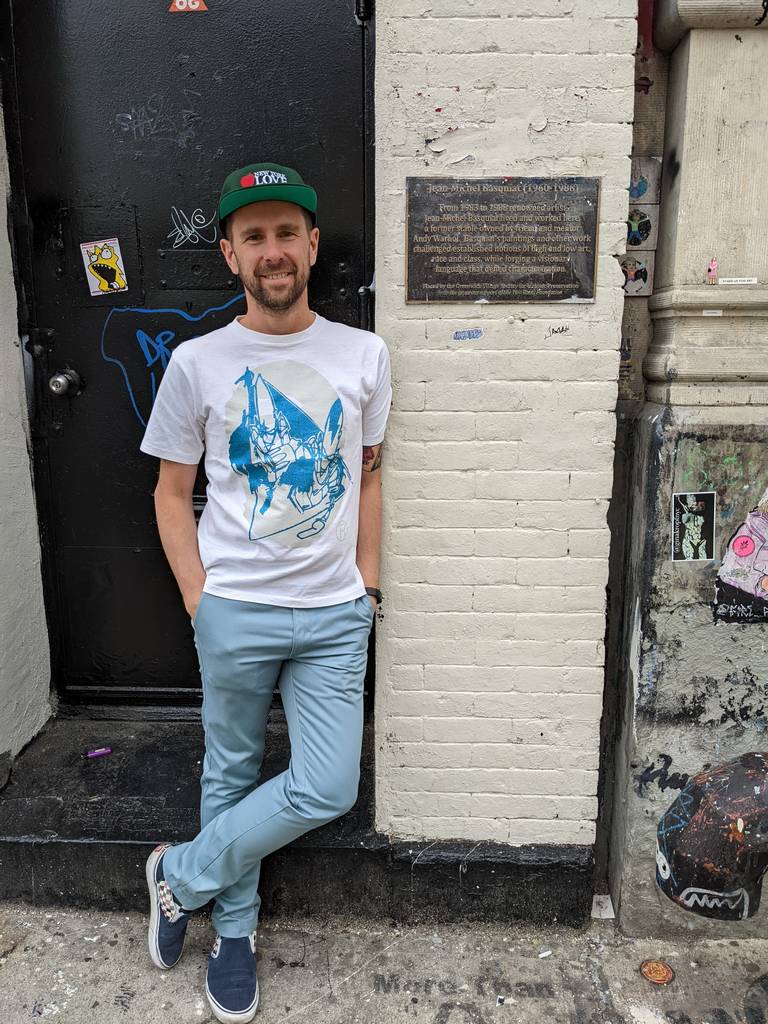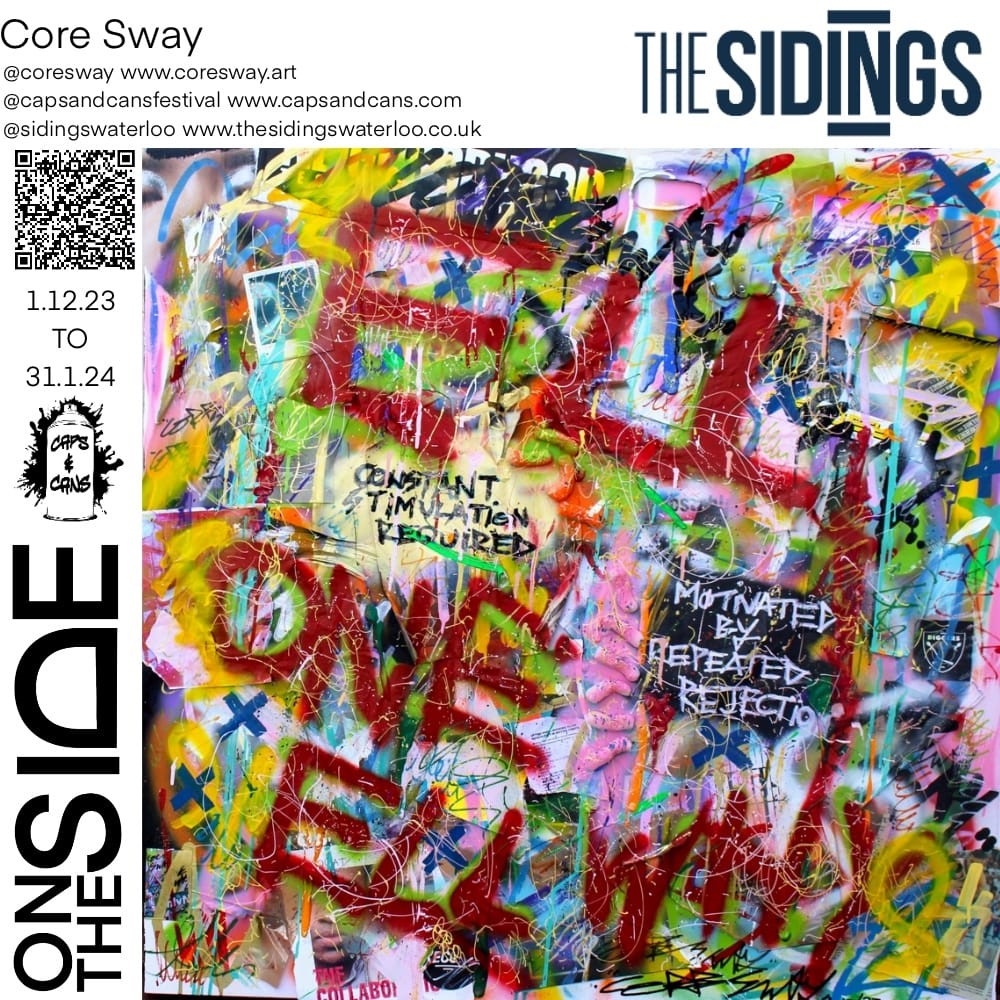 1st December 2023 - 31st January 2024
'On the Side' exhibition at The Sidings under Waterloo Station. I'm part of the physical group show where I'll be exhibiting a brand new 1m x 1x mixed media piece.
There is also a virtual exhibition online at Leake Street Galleries (https://www.leakestreetgalleries.art) where I'll be exhibiting 10 artworks all for sale.
Ongoing Core Sway clothing art
Since early 2022, I've been experimenting with direct to garment artwork using fabric pens to create one-off, bespoke and original pieces hand drawn onto the clothes and shoes. Take a look at some examples and in the gallery.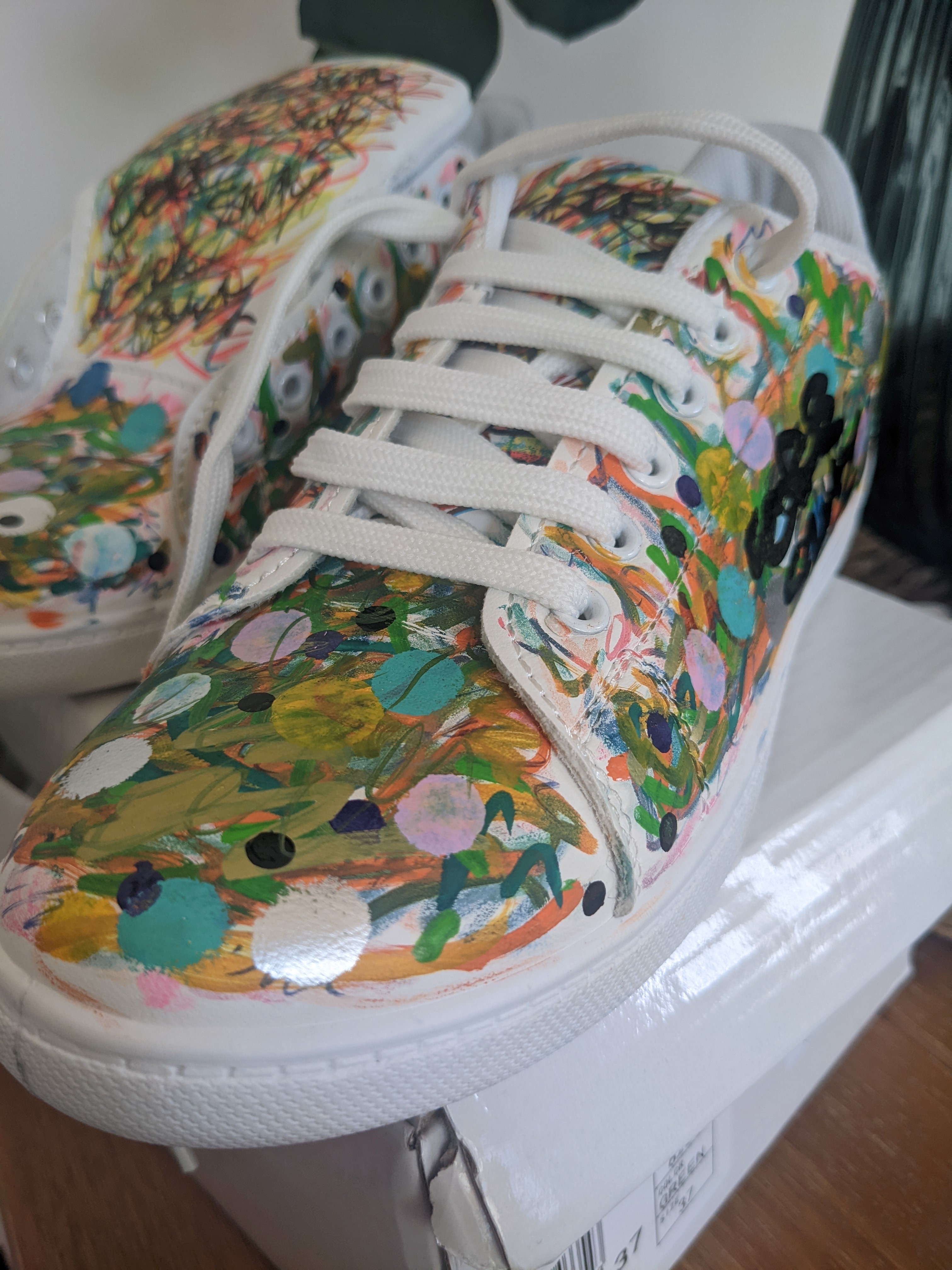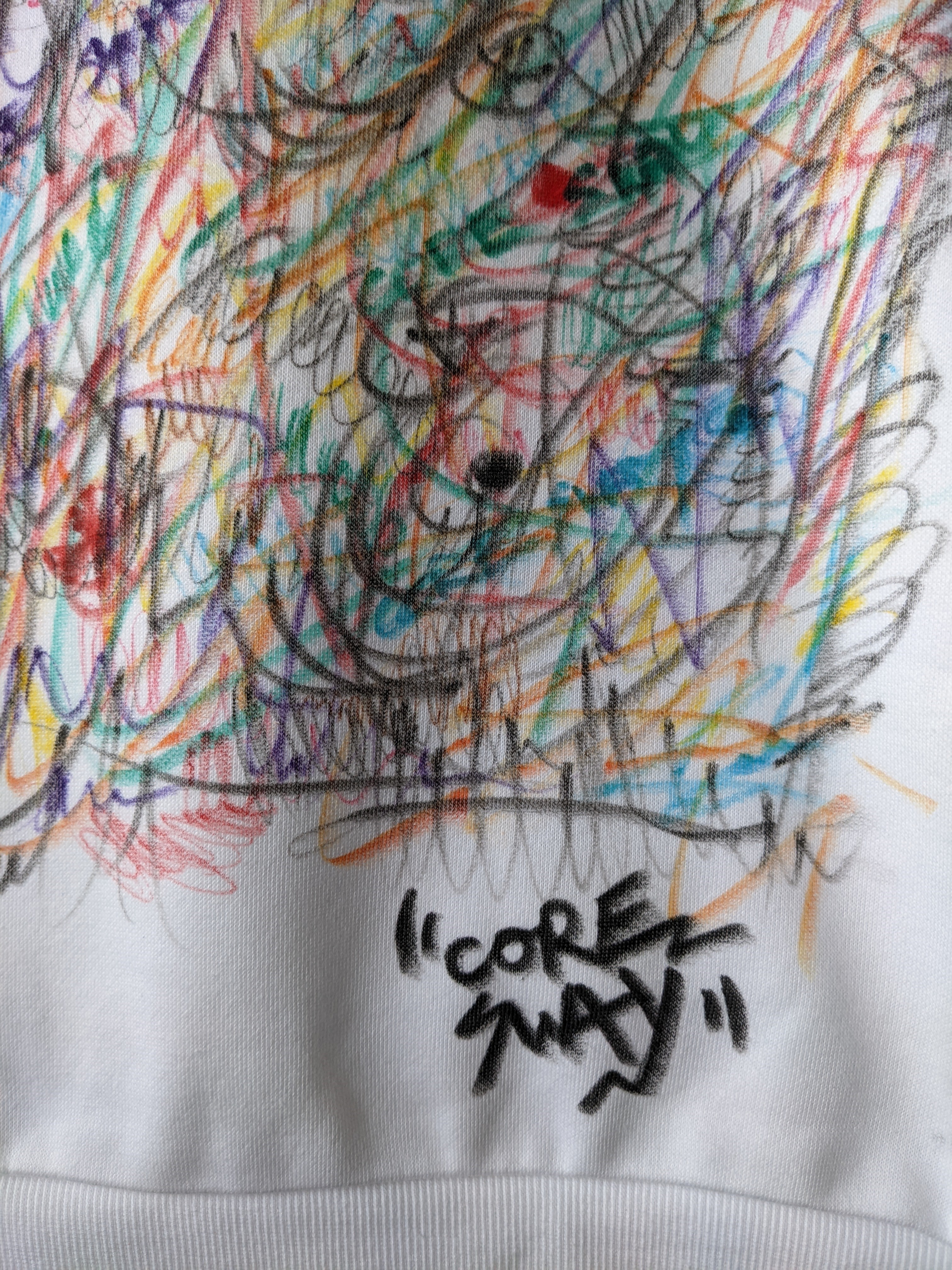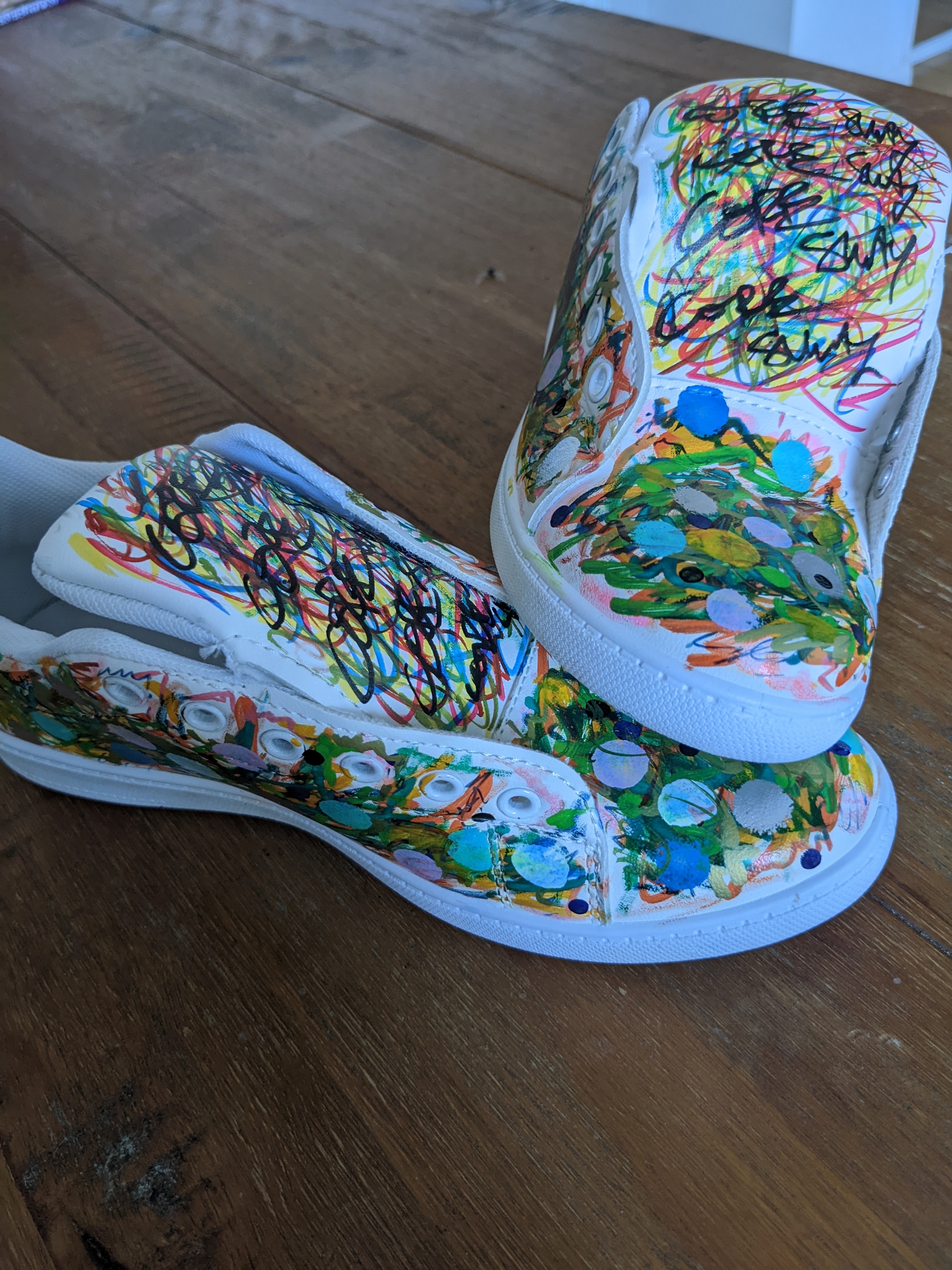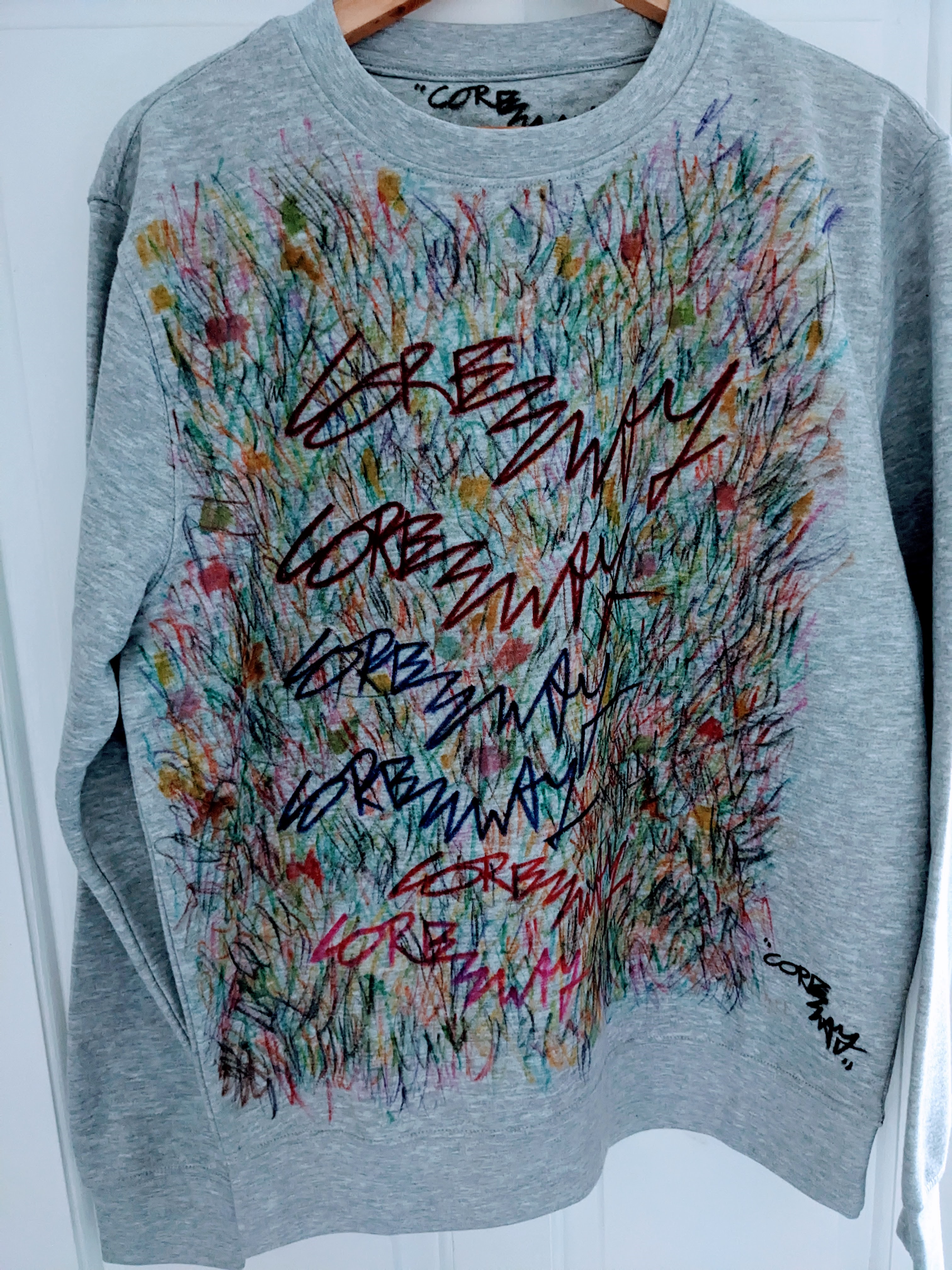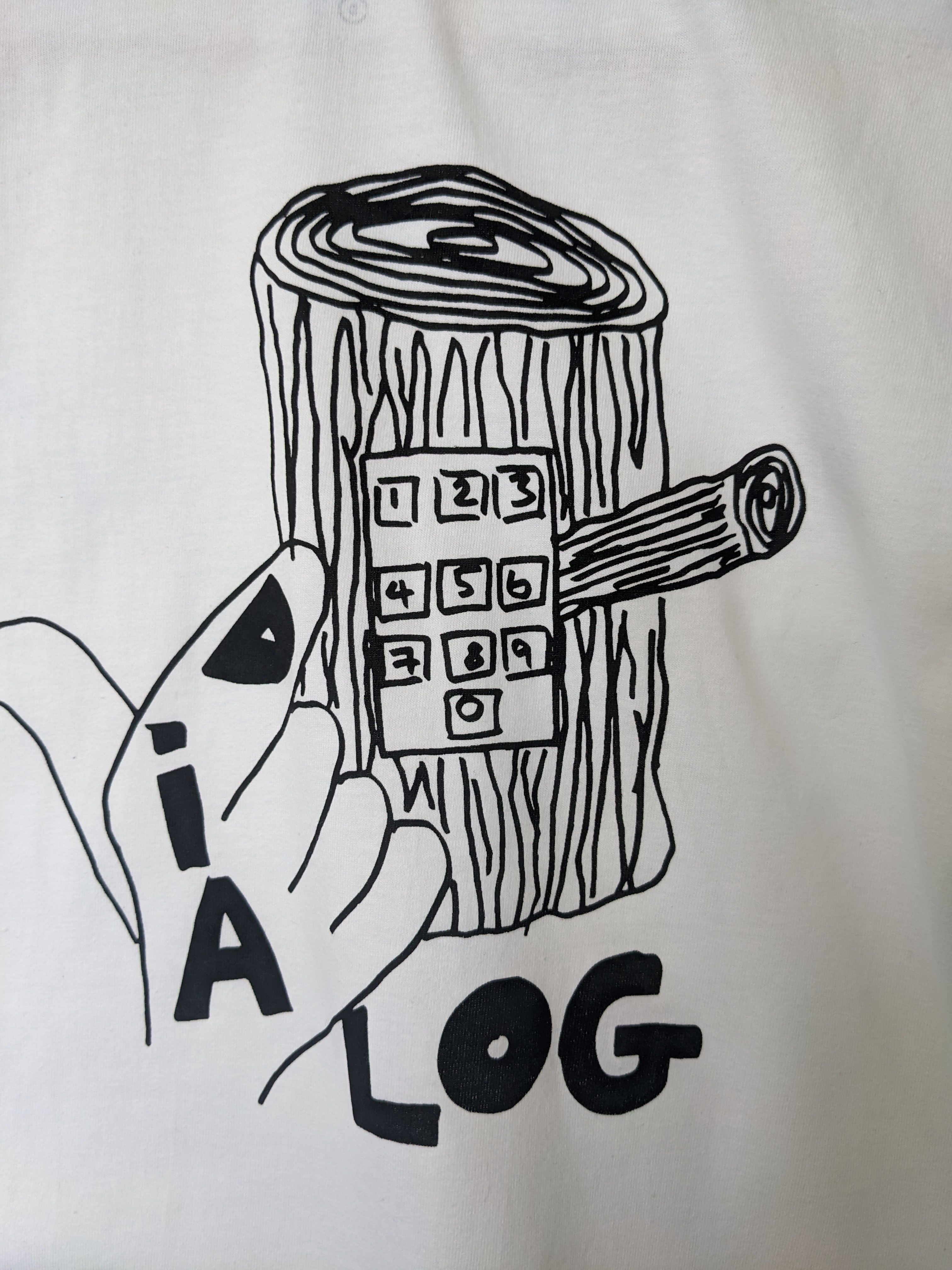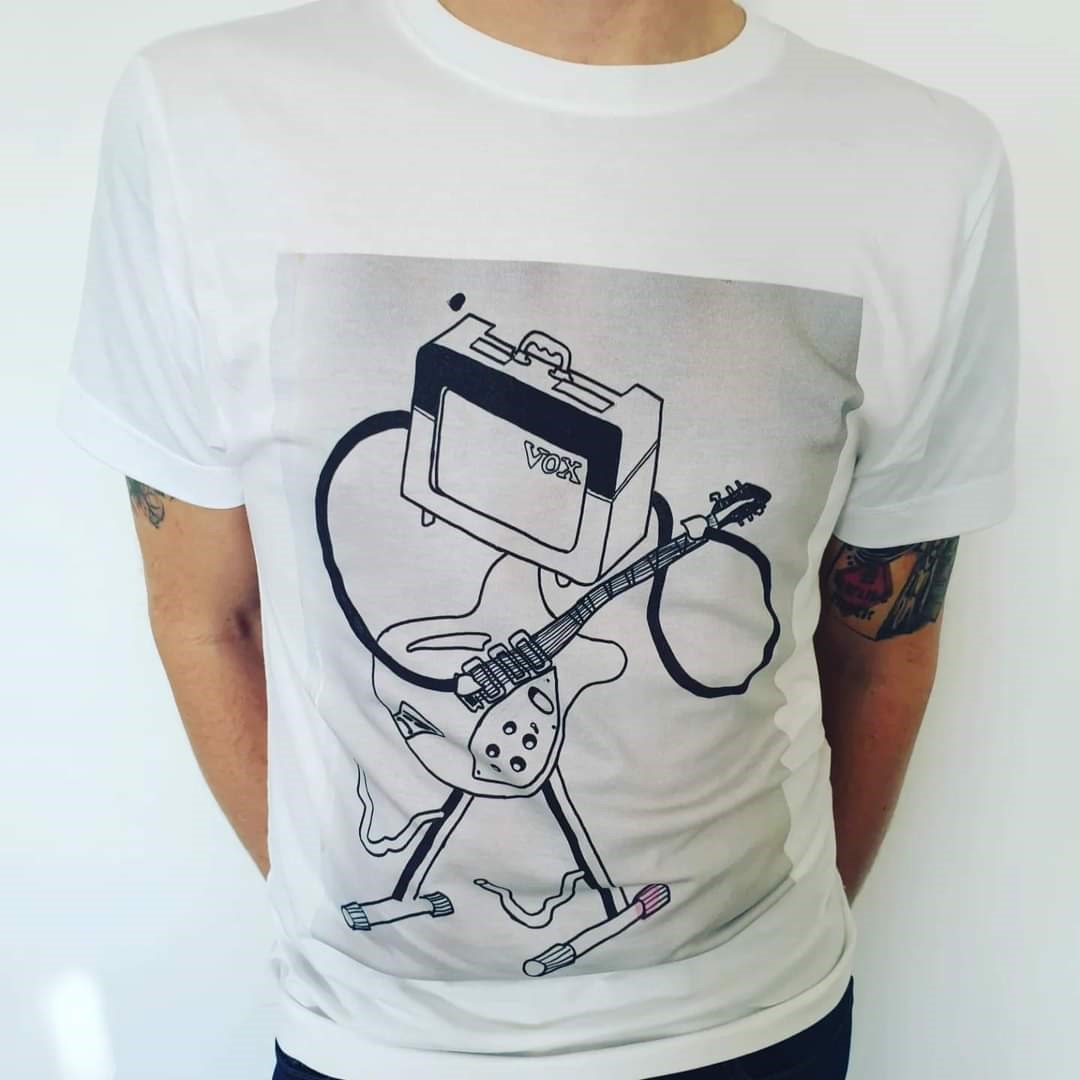 August 2023
Completed my first new canvas work in over a year. Another mixed media piece entitled 'You4Rhea', this was produced using spray paint, paint pens, acrylic, recycled plastic bags, newspaper and magazine clippings, a Polaroid photo and stickers. Here's a close-up detail shot, please take a look in the Gallery section to see it in full.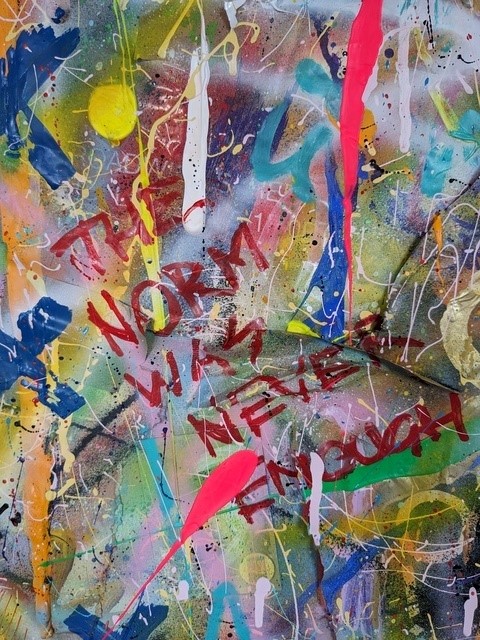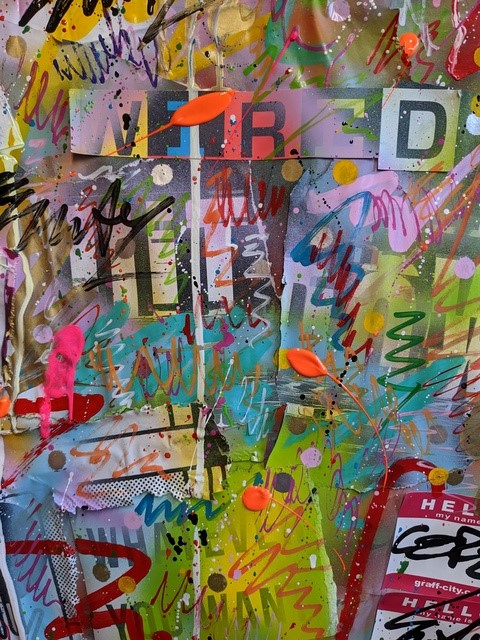 October 2022
My latest mixed media artwork entitled 'It's Open Season' is complete. Aside from the paint, all of the materials used are recycled and re-used, including newspaper clippings, 2 plastic record shop bags, magazine clippings and small patches of fabric material. Here's a detail from it, full image can be seen in the Gallery section.
Exhibitions
Past Exhibitions
2-4 September 2023 - Creative Mile, Brentford Art Trail.
'There's No Time Like the Present But Sometimes I Prefer the Past' - Dark Yellow Dot Solo Exhibition, 1B Window Gallery, E17 - April 2019
Pancakes & Booze, Studio Spaces E1 – March 2017
Pancakes & Booze, Studio Spaces E1 – Apr 2016
Pancakes & Booze, Studio Spaces E1 – Sep 2015
Parallax Art Fair, Chelsea Town Hall ‐ Feb 2014
Art Alive, Carnaby St ‐ Nov 2012
Islington Arts Factory ‐ July 2012
Islington Arts Society ‐ March 2012
Islington Arts Factory ‐ July 2011
Showcase London ‐ July 2010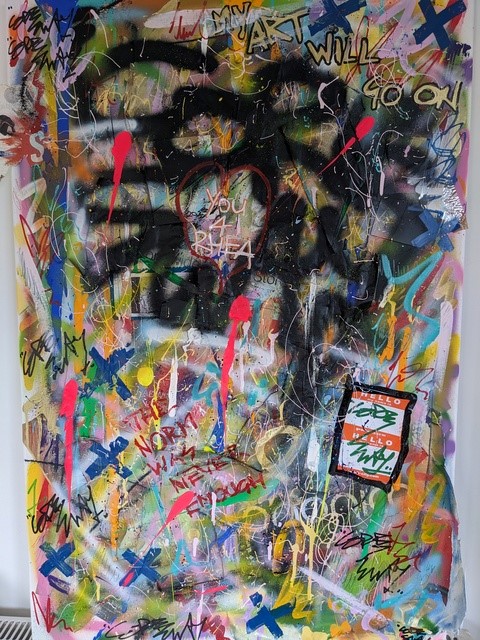 'You4Rhea' August 2023
20x30″
Mixed media on canvas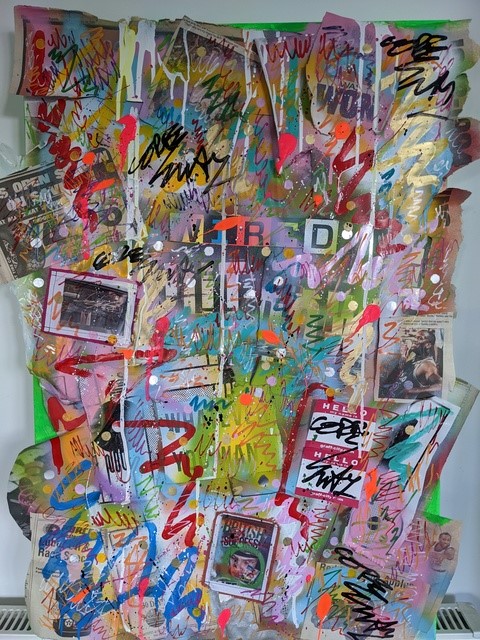 'It's Open Season' October 2022
20x30″
Mixed media on canvas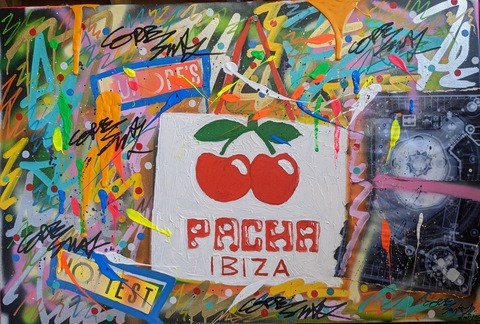 'Pacha's Got A Brand New Bag' September 2022
20x30″
Mixed media on linen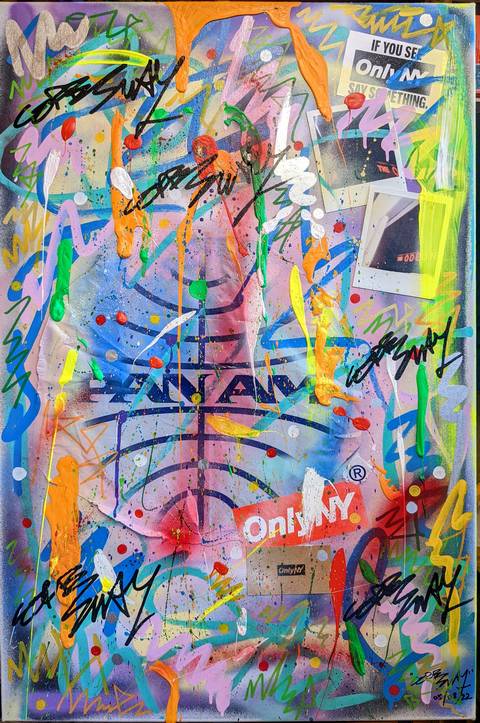 'NYC vs Ibiza II' August 2022
20x30″
Mixed media on linen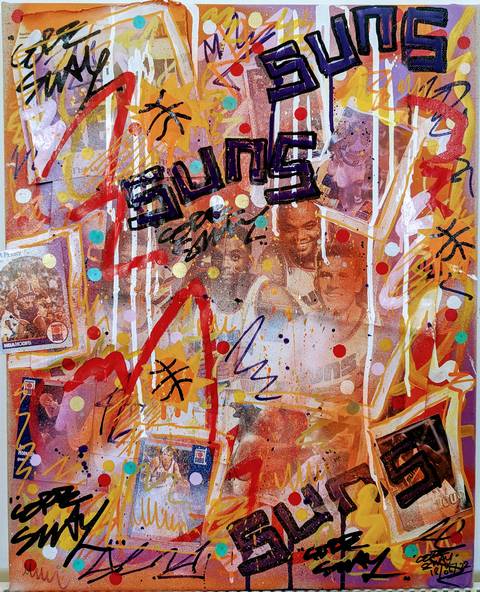 'Feenicks 93-' July 2022
16x20″
Mixed media on linen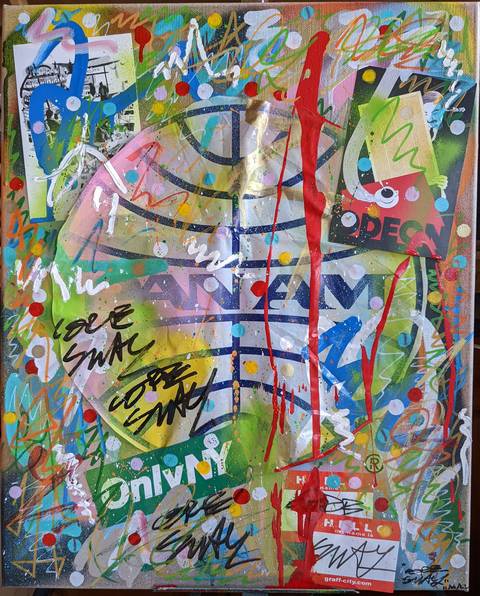 'NYC vs Ibiza' June 2022
16x20″
Mixed media on linen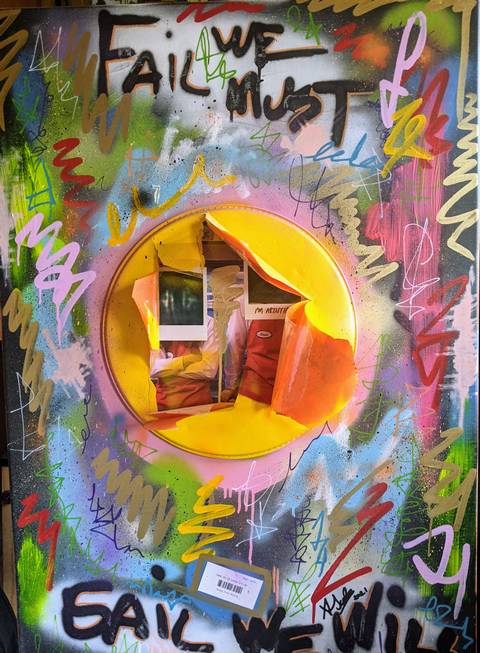 'Allweather' June 2021
30x40″
Mixed media on linen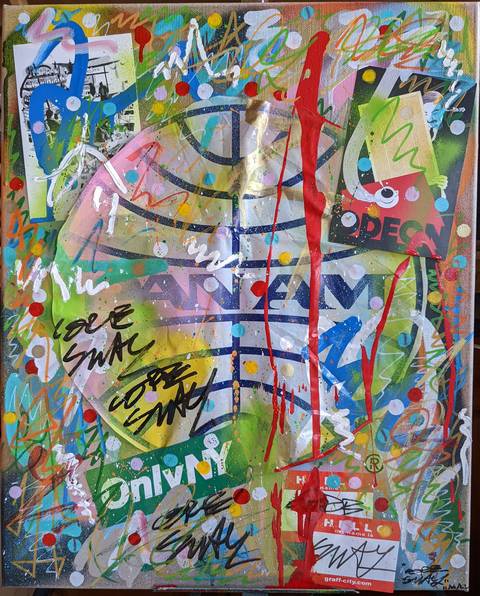 'NYC vs Ibiza' August 2022
16x20″
Mixed media on linen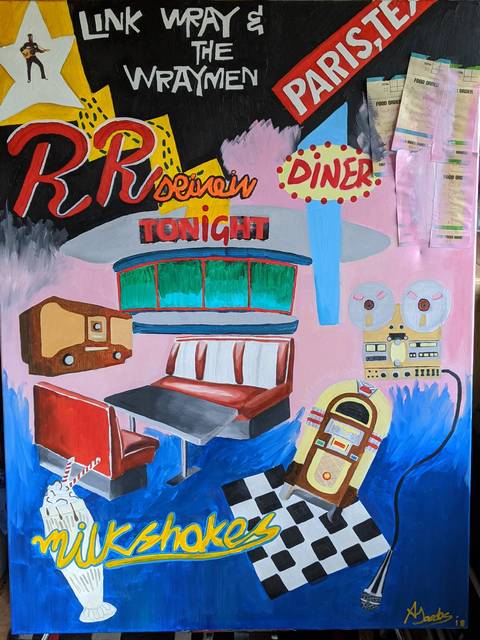 'Oceania' October 2018
30x40″
Mixed media, oil & acrylic on linen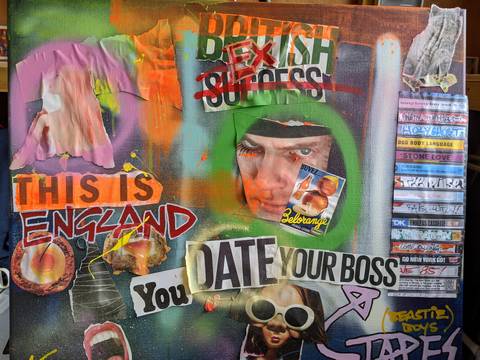 'Disunited Kingdom' April 2019
23x20″
Acrylic, spray paint, chalk & Krink pen on linen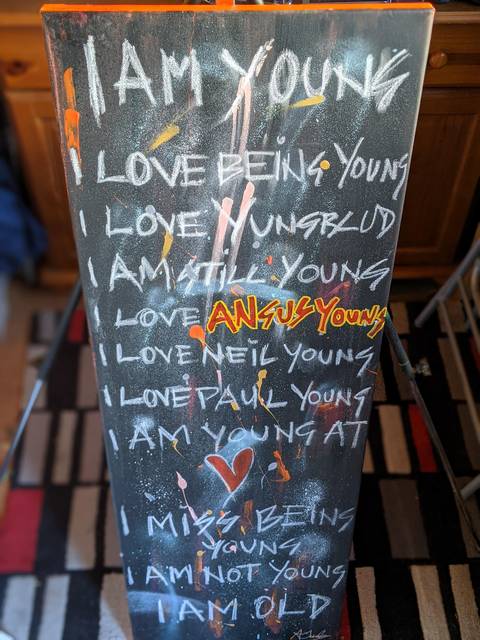 'This is Your Life (of Riley)' November 2019
15x45″
Mixed media on linen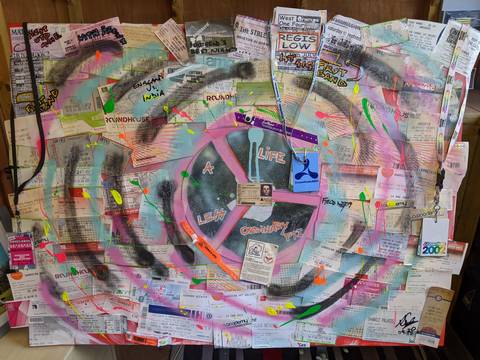 'A Life Less Ordinary Part I' October 2020
30x40″
Mixed media on linen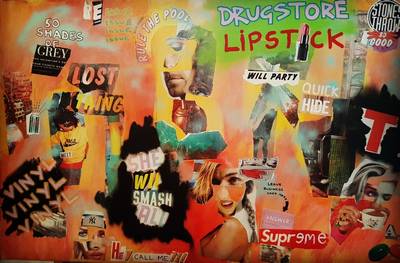 'The Disposable Heaviness of Being' 2017
30x47″
Mixed media on linen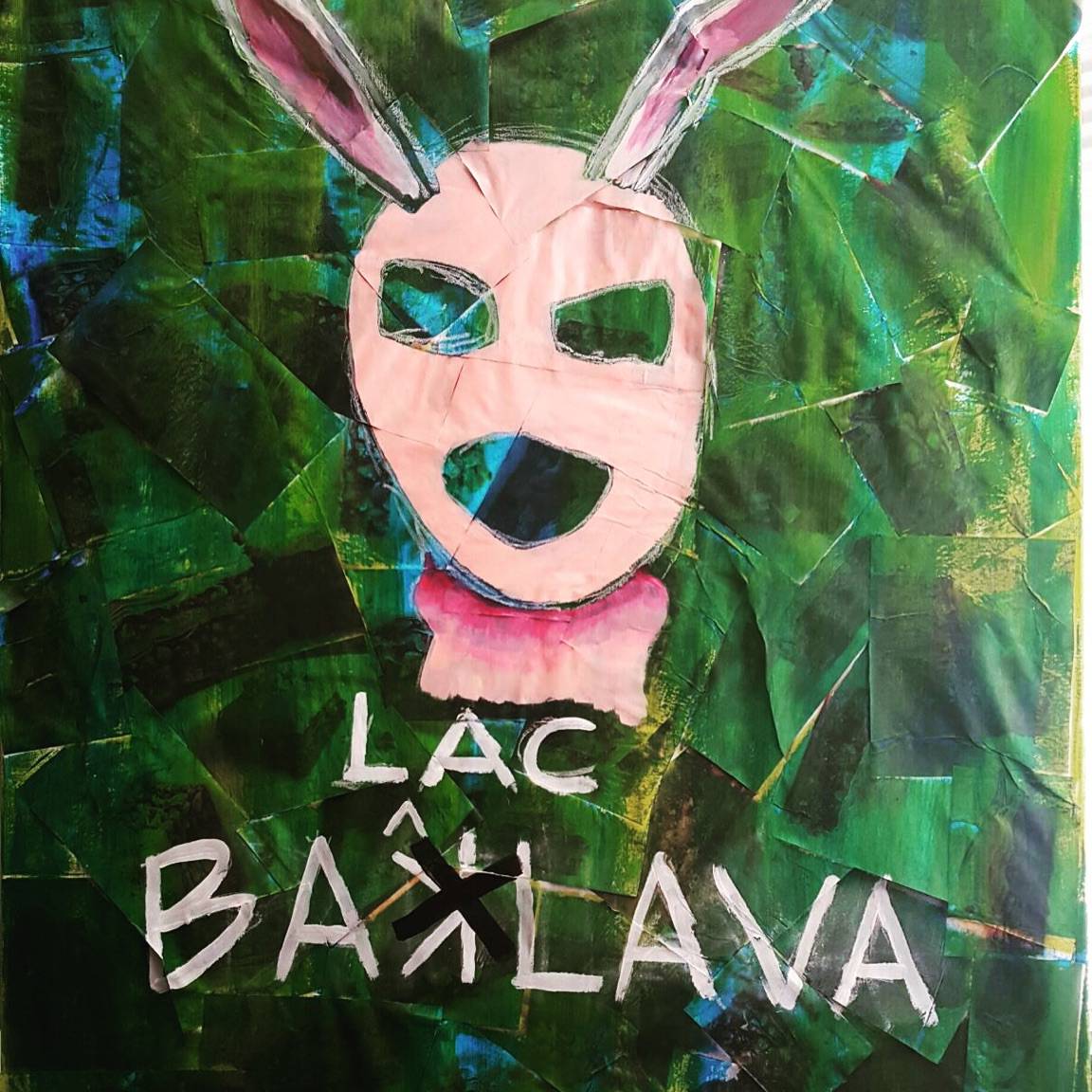 'Misspelled Youth' 2016
40x30″
Mixed media on linen
Prints 6, signed & numbered, Print Club London, 26th June. Size B4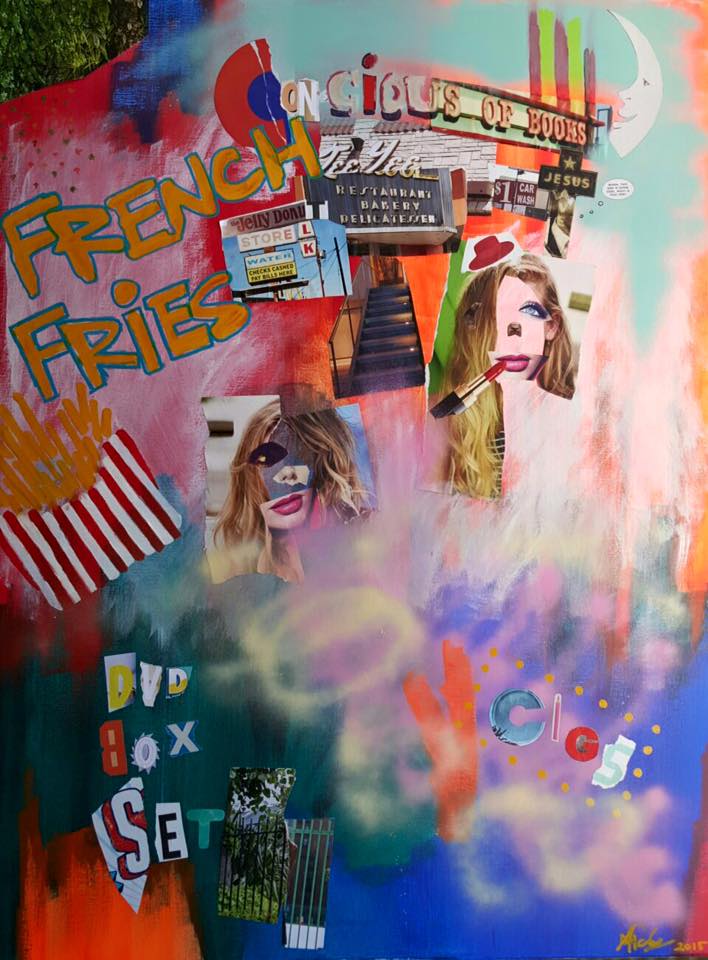 'Hello Boys' 2015
30x40″
Acrylic, spray paint, oil paint, Krink & cuttings on linen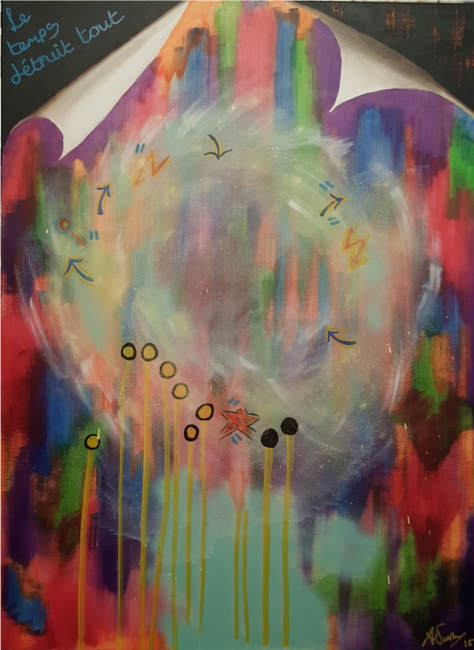 'Vortical Flow' 2015
30x40″
Acrylic, spray paint and Krink on linen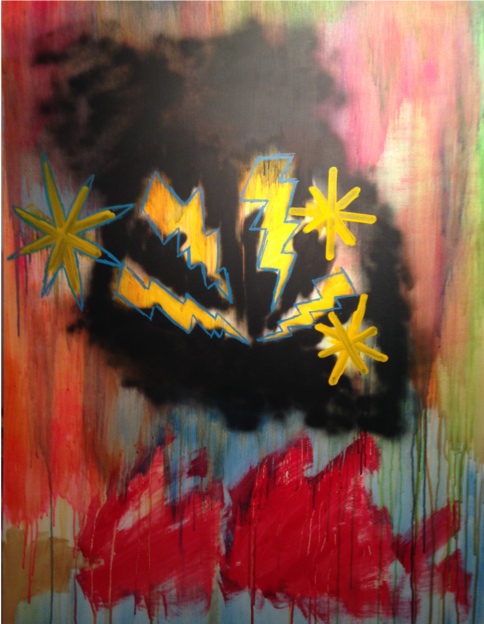 'Very Frightening Me' 2014
30x40″
Acrylic, spray paint and Krink on linen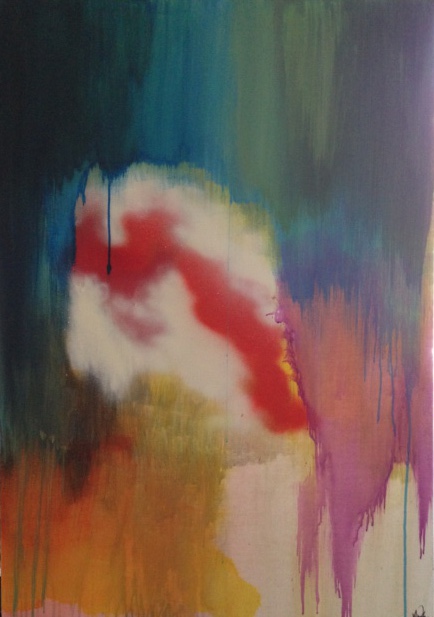 'Wash Out' 2014
28x39″
Acrylic and spray paint on linen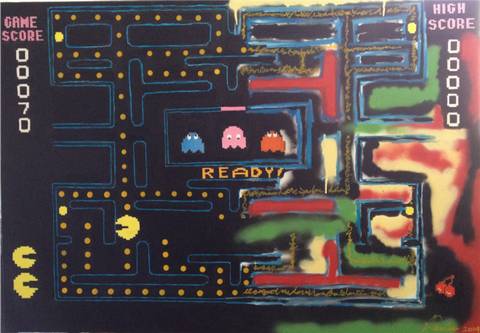 'Greed is Good' 2014
28x40″
oil paint & spray paint on linen
'Tramonti' 2013
23x40″
oil paint & spray paint on canvas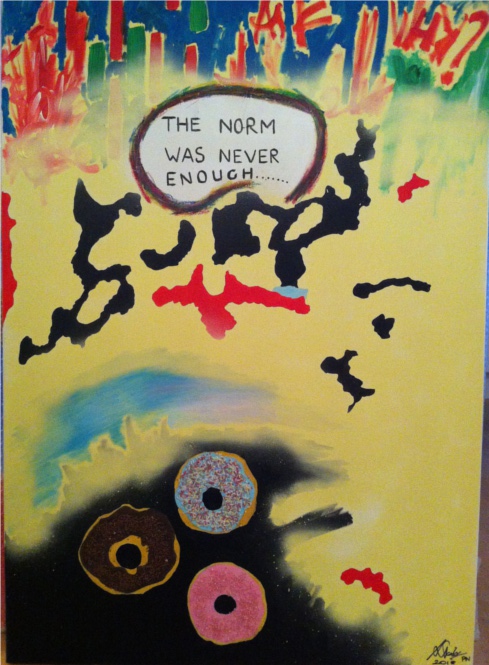 'Kevin' 2013
28x40″
oil, spray paint & pastel on linen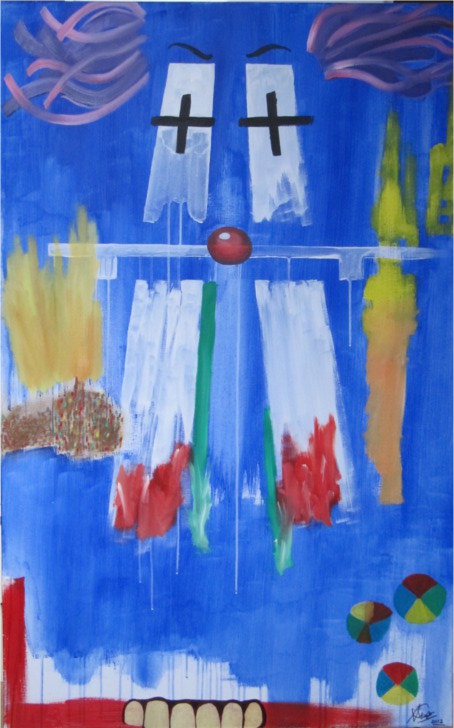 'Fun, Fun, Fun On The Autobahn' 2012
30x47″
Acrylic & oil paint on linen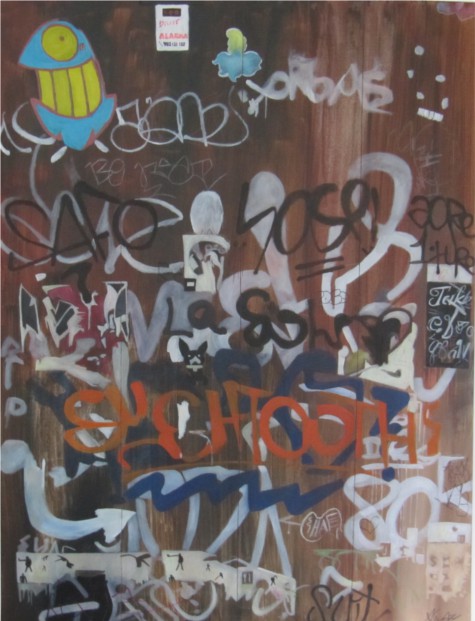 'Barcelona (Such A Beautiful Horizon)' 2012
29x39 inches
Acrylic & oil paint on linen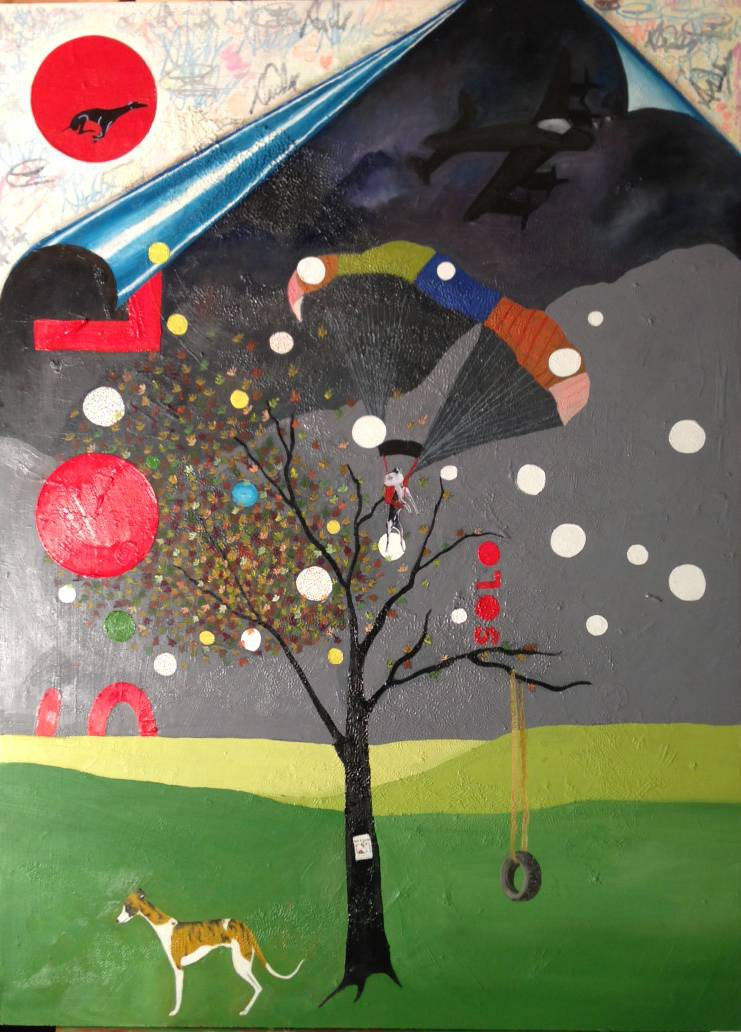 Untitled 2011/12 (collaboration with Matthew Miller)
Size missing
Wood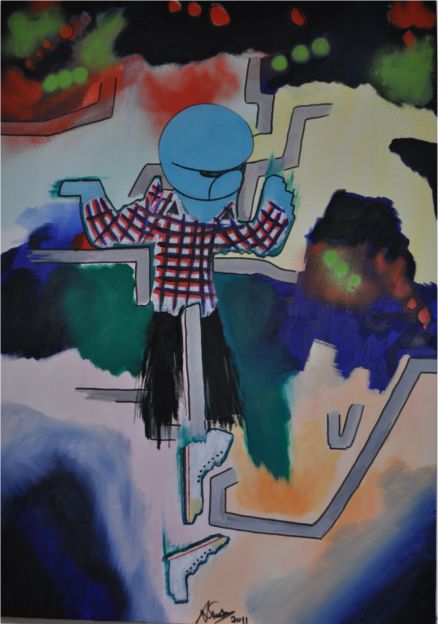 'The Prowler' 2011
31x39 inches
Oil paint, spray paint & marker on canvas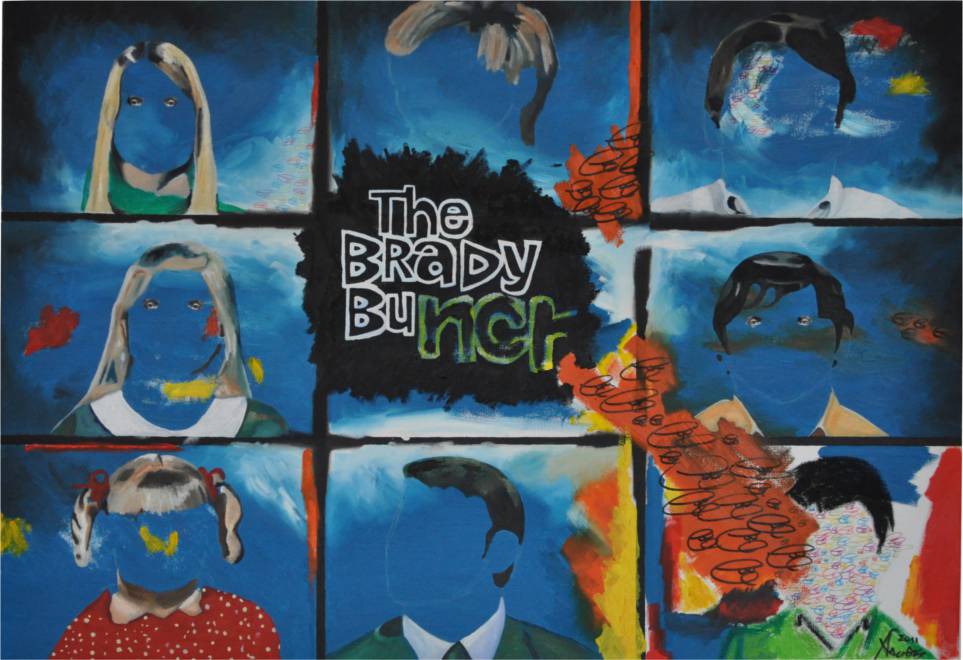 'Brady' 2011
27x39 inches
Oil paint, oil stick, white pencil & marker on canvas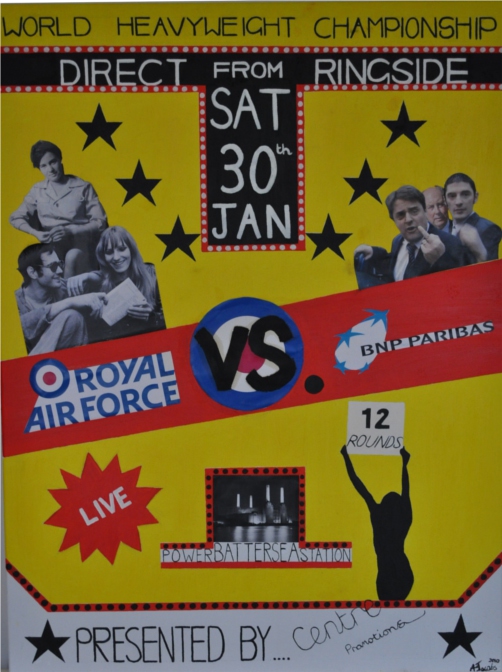 'Homograph' 2010
30x40″
oil paint & paper on canvas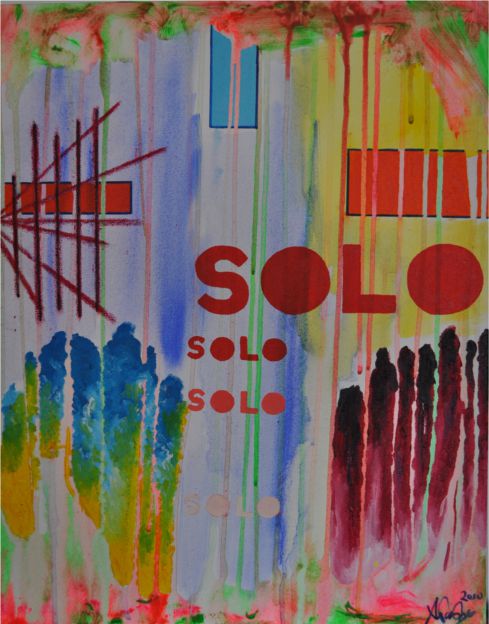 'Flying Solo' 2010
16x20 inches
Oil paint, acrylic & felt pen on canvas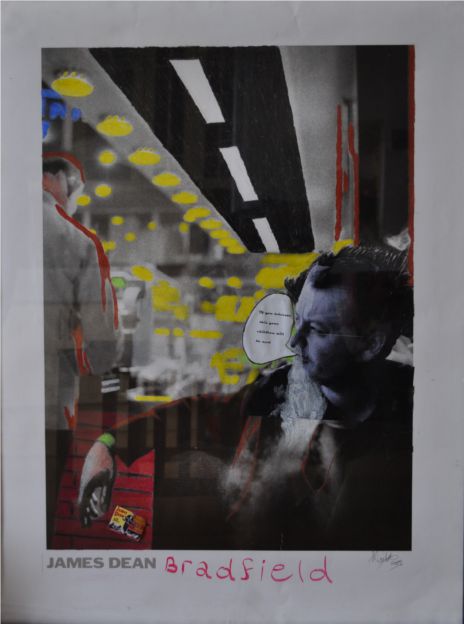 'Dame Jean Bradfield' 2009
29x36″ - Framed in glass
Oil stick on paper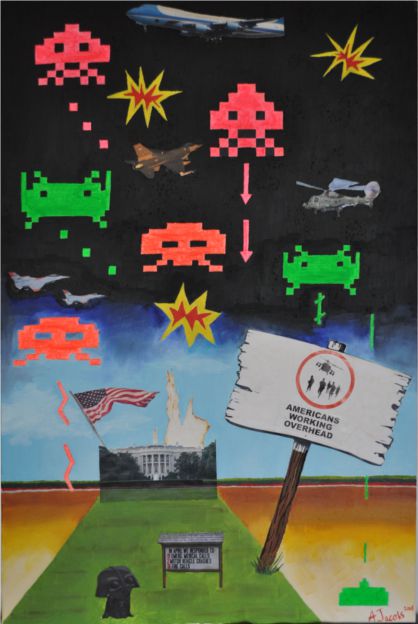 'The 80s Arcade B-Movie Disaster' 2008
36x24 inches
Oil paint, acrylic & paper on canvas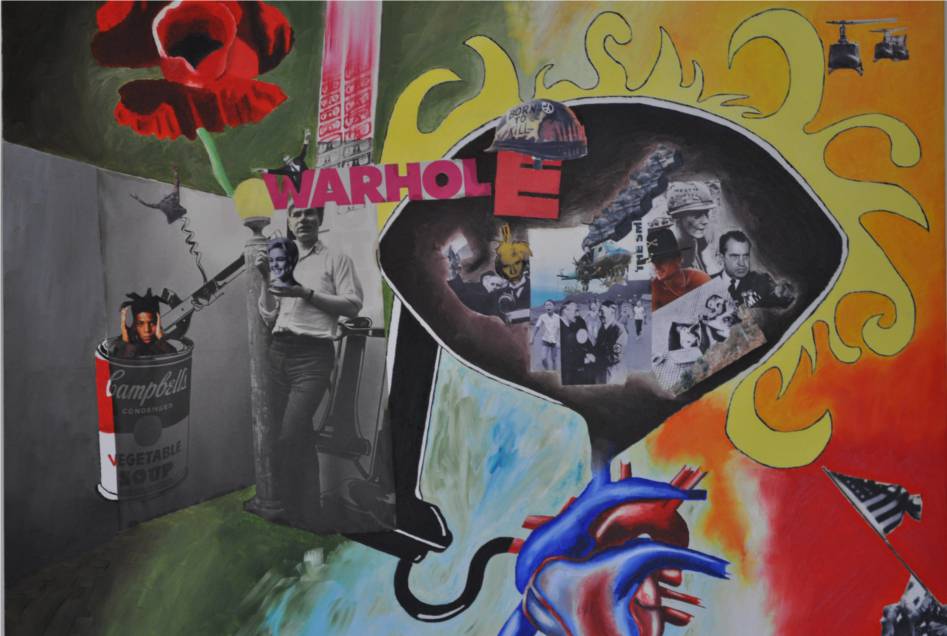 'WarHole' 2008
30x40 inches
Oil paint, newspaper & magazine cuttings on canvas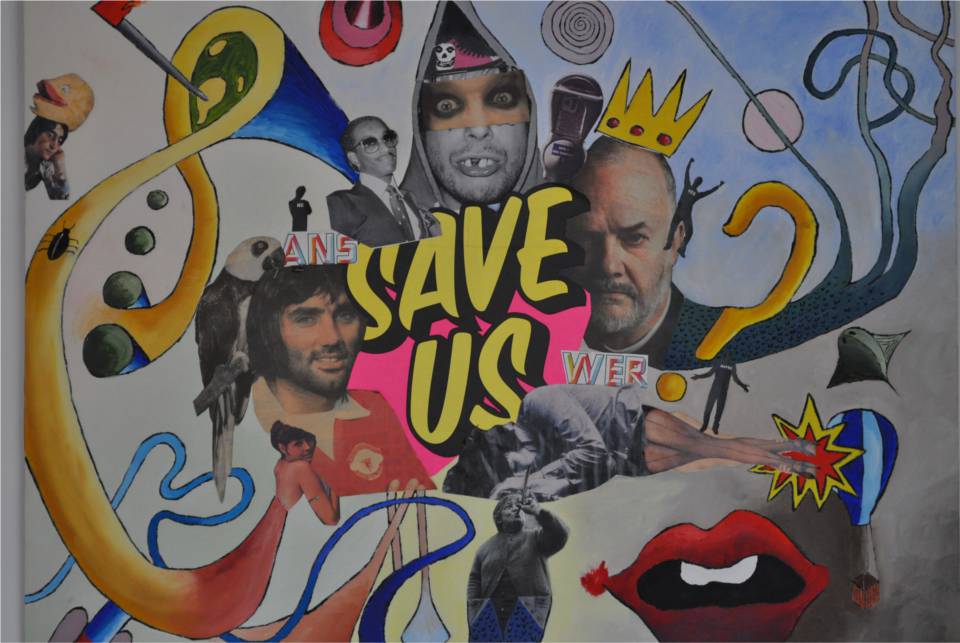 'Celebrity Death Match' 2007
31x39 inches
Oil paint, poster cutting, newspaper & magazine cuttings on canvas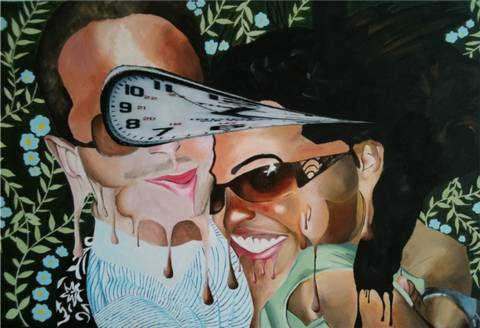 'Time is the Enemy' 2007
24x36″
oil on canvas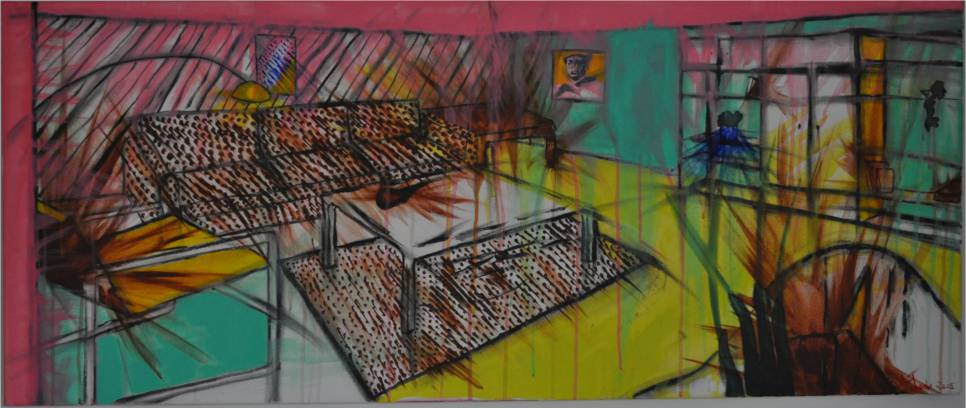 'Destroy Roy' 2005
19x47 inches
Acrylic on canvas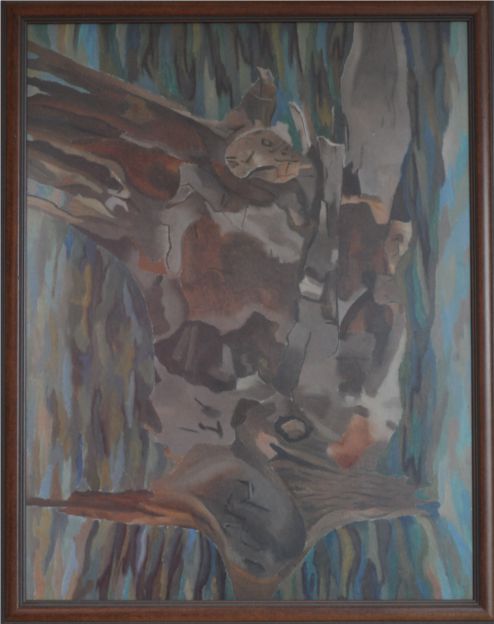 'Untitled' 1998
22x29″ - Framed in perspex
Oil paint on canvas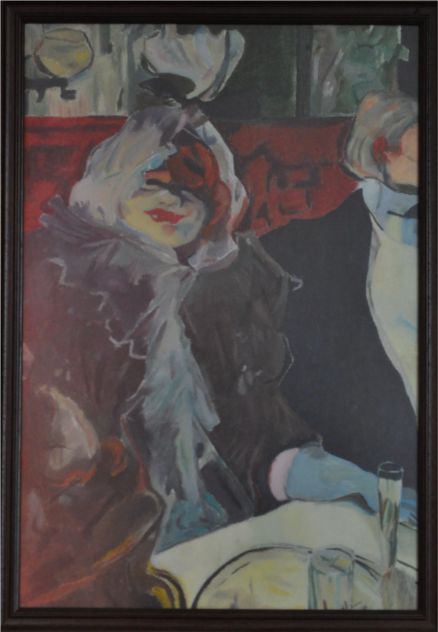 'Private Room at the Rat Mort'Toulouse-Lautrec 1998
17x24″
Oil paint on canvas